What if you could finally ditch your sugar addiction for good, so that it no longer controlled you, and you didn't need to struggle with willpower -- being craving-free was simply just a natural state of being for you? #CravingFree


Do you feel STUCK, FRUSTRATED and ready to give up on your battle with sugar cravings?

#PreDestinedBadGenes

Do you find yourself REACHING for the sugary TREATS every time you feel OVERWHELMED, STRESSED or TIRED out in your day-today life?

Do you find yourself UNABLE to RESIST something sweet at night? #NightSugarCravings

Do you find it IMPOSSIBLE to watch others eat, or drink, a sugary treat without obsessively hankering after a taste of it for yourself?

Do you find it dang near impossible to resist 'JUST A BITE', and instead binge?


I can help you, even if you've used other methods and programs before and they haven't worked for you, or have simply underperformed;

I can help you, even if, you feel you don't have the time to devote properly to curbing your sugar addiction, or if your mind is holding you back and you feel totally overwhelmed at the thought of taking those first steps;
I

can help you, if you want to create lasting and positive habits with long term success, but you've been held-back and frustrated by the lack of information out there on how to systematically get it done.
#ActionStepsPlease

I can help you if you've been diagnosed with pre-diabetes and you need to take action now to prevent full blown diabetes. #YouCanBeatThis

Imagine what it will feel like to reach your goal of being able to consistently eat and drink sugar free, and to be able to enjoy sugary treats on your own terms and without the fear of falling back into the vicious cycle of out-of-control sugar cravings.
Maybe you'll treat yourself to that amazing new active-wear outfit because you've lost those extra pounds and have gained your confidence back.

Maybe you'll plan a spontaneous camping trip for with family or friends because you feel strong, healthy and happy in your heart (and clothes 😊)

Maybe you'll try that new hobby you've had your eye on because you feel so energized.

Maybe you'll tackle that new project you've been putting off because you finally have the mental focus to excel at it.
At last you will have the freedom to enjoy your life, free of the fear that your cravings will overcome you at any time.
You'll be able to join your friends in your favorite coffee shop without having the compulsion to order the biggest sugary drink on the menu; you'll be able to enjoy that birthday party feeling happy to have a slice of cake knowing that it won't kick-start a binge; heck, you'll be able to keep some sugary food in the house without the compulsion to eat it.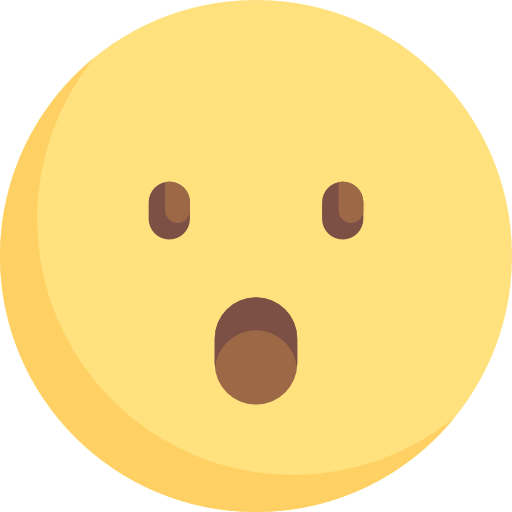 How do I transform and reset my mindset from negative enabling sugar addictive habits to positive sugar-free habits and behavior?
How do I create an environment for my everyday sugar addiction-free success, made simple and sustainable?
How do I tweak my food and beverage choices to be free of my sugar addiction without it becoming overwhelming, so that instead it becomes second nature to me to live my daily life this way?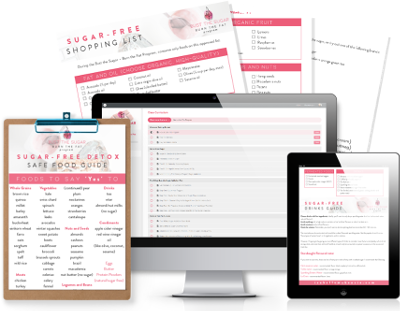 that will walk you through every single step of the process of breaking your sugar permanently without feeling stuck, lost, or overwhelmed.
It identifies YOUR specific triggers, gives you the EXACT blue-print to follow, plus gives you the tools to support and nurture you through to success.


Mind | Understanding and revealing your mindset, behavior and unconscious patterns, and how to track it, as well as the 'exercises' to break self-sabotaging thoughts, feelings and habit.
Food + Environment | How to create a nurturing sugar-free eating plan and environment out of how you are currently living that is actually consistently doable.
Preparation For A Craving Attack + Preparation For Failure | What precisely to do the moment you feel a craving coming on to prevent it; plus, what to do if you relent, and how to put yourself back in control, so that eventually it will phase out completely.
"I started the Cut The Sugar program to help me with my sugar addiction. I didn't expect to lose body fat, have clearer skin, or lose my afternoon energy slumps - but it happened! But what's really surprising is how it helped me with my emotions. I realized I was using sugar to stuff down my feelings without even knowing. I feel mentally like such an improved version of myself!"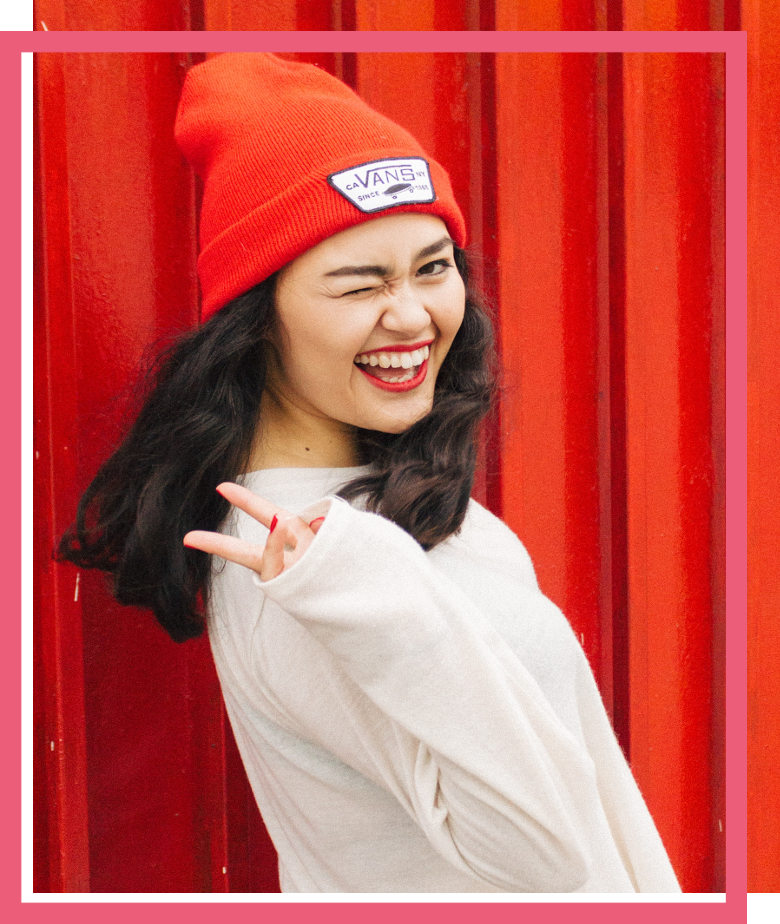 The transformational program Cut The Sugar™ is based around seven core modules that build upon each other to once and for all, break your dependency, and negative sugar-craving cycle.
These are not one-off tools and tasks slapped together. This is a system, and a program of practical instruction & easy to follow lessons that each builds on the last, that you can adapt to any schedule and lifestyle.



I feel SO passionately about your success, and, about YOU being able to GET the RESULTS you are looking for, that I've created a super-thorough 'Getting Started' section, as well as an extensive 'Resources & Guides', with all the steps and accompanying tool to help you achieve the results that you are looking for.
#LetsDoItTogether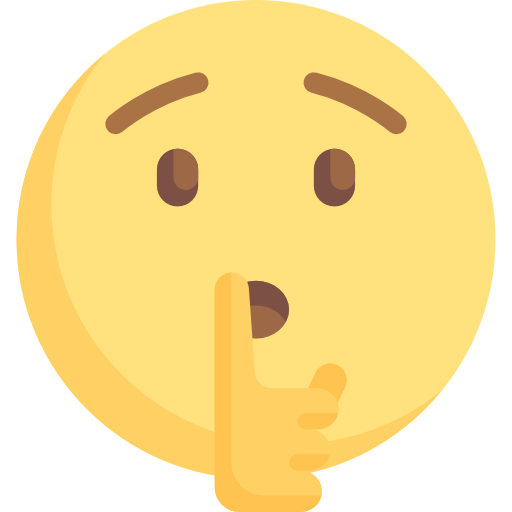 This program is designed to give you back control, so that you can choose to enjoy sugar on your own terms, achieve a healthier, balanced and active lifestyle (#noguilt): one where you're not just living for your health. One where it's all about your quality of life not denying yourself everything.
Module Two is specifically designed to support this, by teaching you to know and understand, in a nutshell, the a-z on sugar, so as to give you that control (especially from the multibillion dollar food industry whose profits rely on keeping us all ignorant 🤫).
The more you understand the how and why sugar is hurting you, the more likely you will stick to a permanent shift in your mindset and habits, and stick with this change long-term. #IHaveYourBack

Module Three delivers my 9-step formula to permanently cut your sugar cravings and addiction. I have crafted it to literally take you through every step, action item and goal, and to take the thinking out, so that you can focus solely on the win.

I have broken it down so comprehensively, that you're even prepared on what to do when you hit an emotional eating- sugar craving episode. I have also included personal stories of my experience alongside the steps to give you encouragement through the process.
You will not find this formula anywhere else because I designed it out of my own personal transformation and journey, after I couldn't find any program that could help me long-term.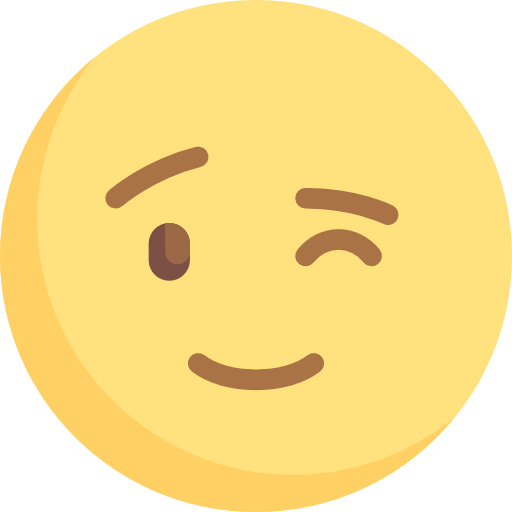 Here I cover what your goal is long term, to help you make that permanent transformation, and to make changes that become a way of life, where you form good habits, and you no longer need motivation -- it simply becomes your lifestyle.
It ties in with my 9-step blueprint- all will be revealed!


Module 5 is super important, as I teach you the seven hacks (and how to implement them ) to follow that will support and nurture, both your transition from, and your permanent escape from, being sugar-craving and addiction free.


I want to set you up for success in beating your sugar addiction, and that means preparing you for what to do when you hit a bump- maybe a stressful day at work, a fight with a partner, or feeling particularly overwhelmed with your kids sends you straight to the cookie jar.

In Module Six, I take you through the exact 6 steps to take when you hit that craving to shut it down. It is a 100% possible to beat these urges and reboot your system. This strategy works, and it's helped even the most hard-core sugar addicted peeps!
To cover every scenario, I also cover what to do if you relent to a craving, that will actually help you beat your addiction successfully and quickly.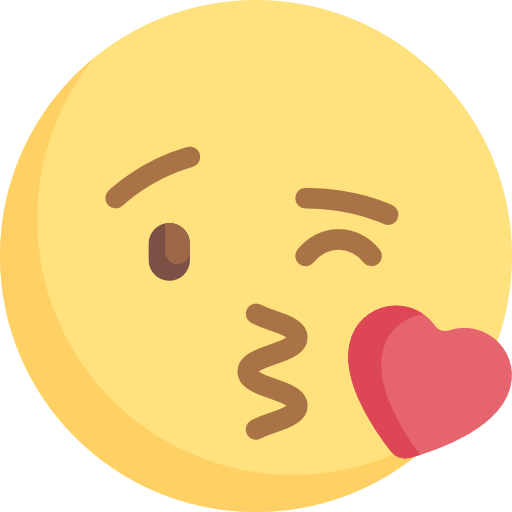 Most of the time, when someone has a sugar addiction, it's a part of a bigger picture with their relationship with food. To help address this, and also to give you another weapon against your sugar pangs, I have included two exercises that will provide you with a much better (and ever improving) relationship with food for the long term.
As an added bonus, it will improve your general health, and, it will improve your overall state of contentment and happiness. It's a win-win right?!

Registering for Cut The Sugar™ will not only give you life-time access to all seven modules, with videos, tutorials, transcripts, trackers and worksheets, but you'll also get these bonuses, for free.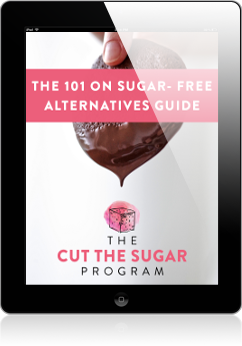 To help you navigate through reducing processed sugar in your diet I have created a guide to what you should be using as a sugar-free alternative. This is crucially important, because there are many 'sugar-free alternatives' out there masquerading as healthy which are actually worse for you than processed sugar itself.
Scary right? So here I recommend the alternatives that I use and trust so you can enjoy the sugar flavoring without the damaging side effects.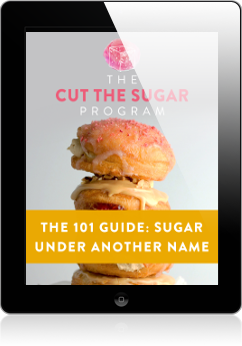 There are shocking amounts of sugar in common foods, many of which you would be shocked to find sugar included, even products like onion powder- "whatttt?!". The excessive amount of 'stealth' sugar in processed foods has spiked so high, and so dramatically, that it's directly responsible for much of the disease faced my nations globally. Processed sugar is a primary driver of chronic inflammation and related health problems, including obesity, diabetes, and heart disease.
The 101 Sugar Guide is a comprehensive list of all the names food companies disguise sugar as- knowledge is power 😊.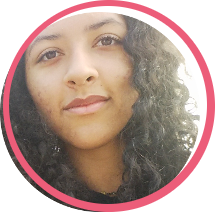 You will receive weekly emails from me to check on your progress, keep you accountable, and help you blast through any obstacle, and I'll be here for you with any questions, or thoughts you have to make sure you feel supported and motivated. In short, I've got your back. #LetsDoItTogether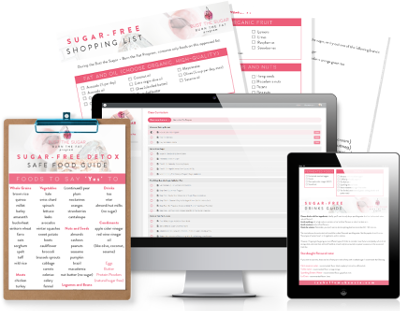 And remember, you'll have lifetime access to Cut The Sugar™ as well as updates to it. As a health geek I'm always on top of the most up-to-date information and fresh strategies, which I test and audit to see if they're going to give me and my clients an edge… if they're a go, I incorporate them into the course and send you an email alert.
Did I tell you I do this for free?! Heck yeah… I've got you covered.
"Totally life-changing! I feel great and I feel alive! My less-than-healthy bond I had with sugar is gone. I had health issues and chronic inflammation before I did the Cut The Sugar Program. I've got my health back and I've released the grip that sugar had on me. "

"I was diagnosed by my doctor with pre-diabetes, and he told me that unless I reduced the high amount of sugar in my diet he would have to put me on meds. It scared me half to death… my dad died young from Stage 2 diabetes. It was a miracle that I found this program, and it's been the single best investment in myself and I've received so much more than I paid for."




You're struggling with sugar addictions and cravings and you need not just inspiration and advice to reach your goal, but the exact proven blueprint, and step-by-step routines to get you there.

You know you need to curb your sugar intake to improve your everyday health, but you don't know where to begin, and need a realistic program that you can easily implement into your schedule and lifestyle.

You're passionate about sustainable health, and you want to learn how to balance some sugar indulgence with fun, friends and family, but coupled with trusted rock-solid healthy habits.

You want to drastically improve your relationship with food, and find freedom from food cravings and unhealthy or emotional eating habits.

You simply want to look and feel great! By reprogramming your relationship with sugar, (both biologically and psychological) through this program, you will be amazed how your skin clears up, you sleep better, your clothes fit better, and your overall mood and general well-being lifts.

My Cut The Sugar™ program is not for you if you're not willing to put the time in, prepare properly, do the tasks, and be accountable.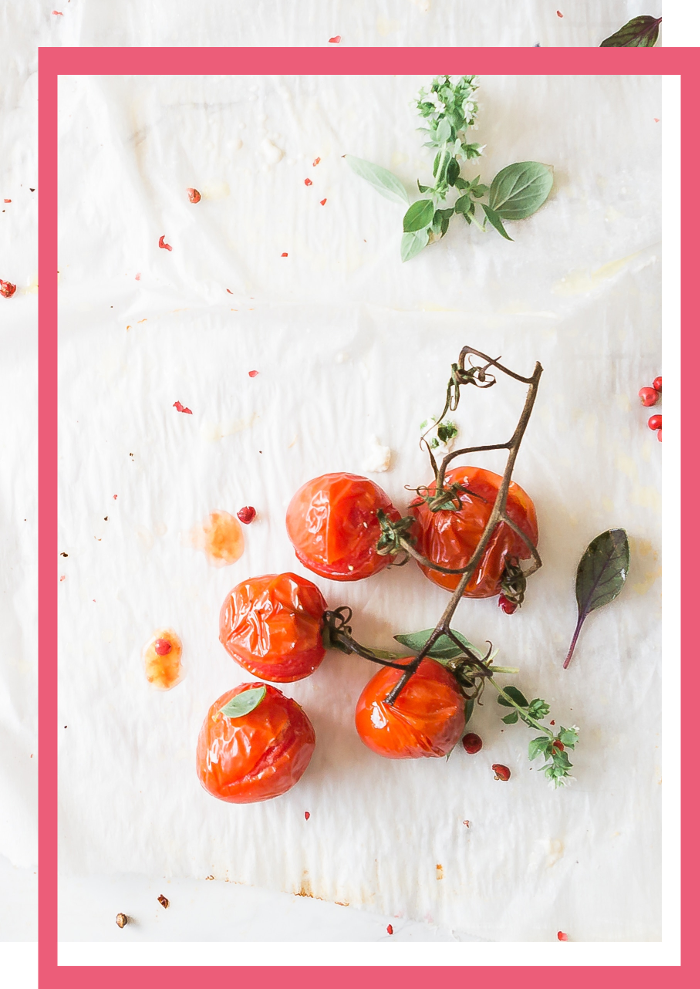 There is very little help out there. The resources, 'experts', and programs that are available give information about what you should do, but, not a clear plan, with straightforward, fool-proof, actionable steps to follow and implement.

My program and formula tackles every aspect of sugar dependency: from the biological, to the psychological; from the environmental, to the social pressures; from the preparation of the prevention for a sugar craving, to how to turn a setback into a success.
I also incorporate every effective method, strategy, and tool, from practical sugar free alternatives, to food tracking, to how to deal with family, friends and colleagues, to meditations.
---
I have been where you are right now. I've stood in your shoes. I know you, and I'm right there with you. I specifically created this program to heal myself, so you are learning, and healing, from someone who has successfully been through the same process, and has now been 'sugar-addicted + craving free' for three plus years.
---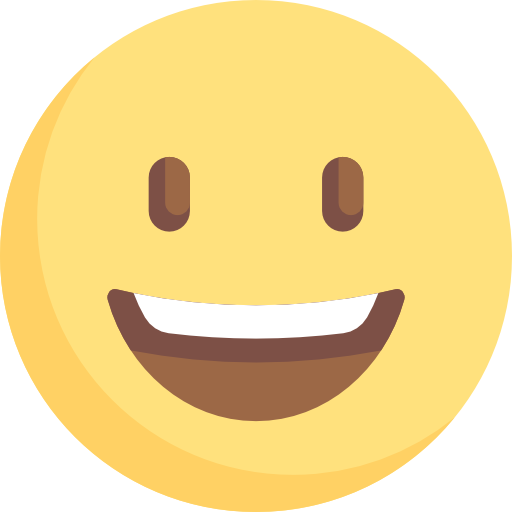 I really, really, care. It's so important to me to help you create better health and happiness, not to be imprisoned by the vice of sugar, and to get control of your life back. I have laid everything out in a really easy to follow way, and given you everything you need to be successful. #ShareTheWinsTogether
---
The formula in my Cut The Sugar program doesn't require you, unlike other programs, to go 'cold-turkey' and give-up sugar for good, or, for an extended period of time, which makes it realistic and doable for even the most sugar addicted person!
---



Hi. I'm Isabelle McKenzie.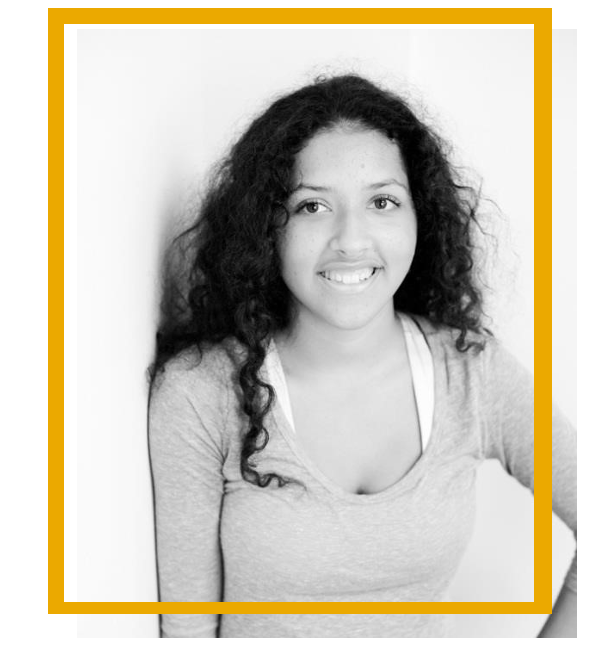 I teach people how to live their happiest, healthiest life and reach their goals so that they can create the lifestyle of their dreams with integrity & purpose. I do this by focusing on the four elements that create a well-rounded happy life -- mind + body, health + wealth.
I'm big on finding actionable solutions NOT JUST inspiration (although a pinch of powerful inspiration goes along way).
I love to break down, simplify, get rid of the jargon and create processes to achieve results- results that help you create a life you're obsessed with


Every day I woke up with terrible aches, pains, and painful cramping.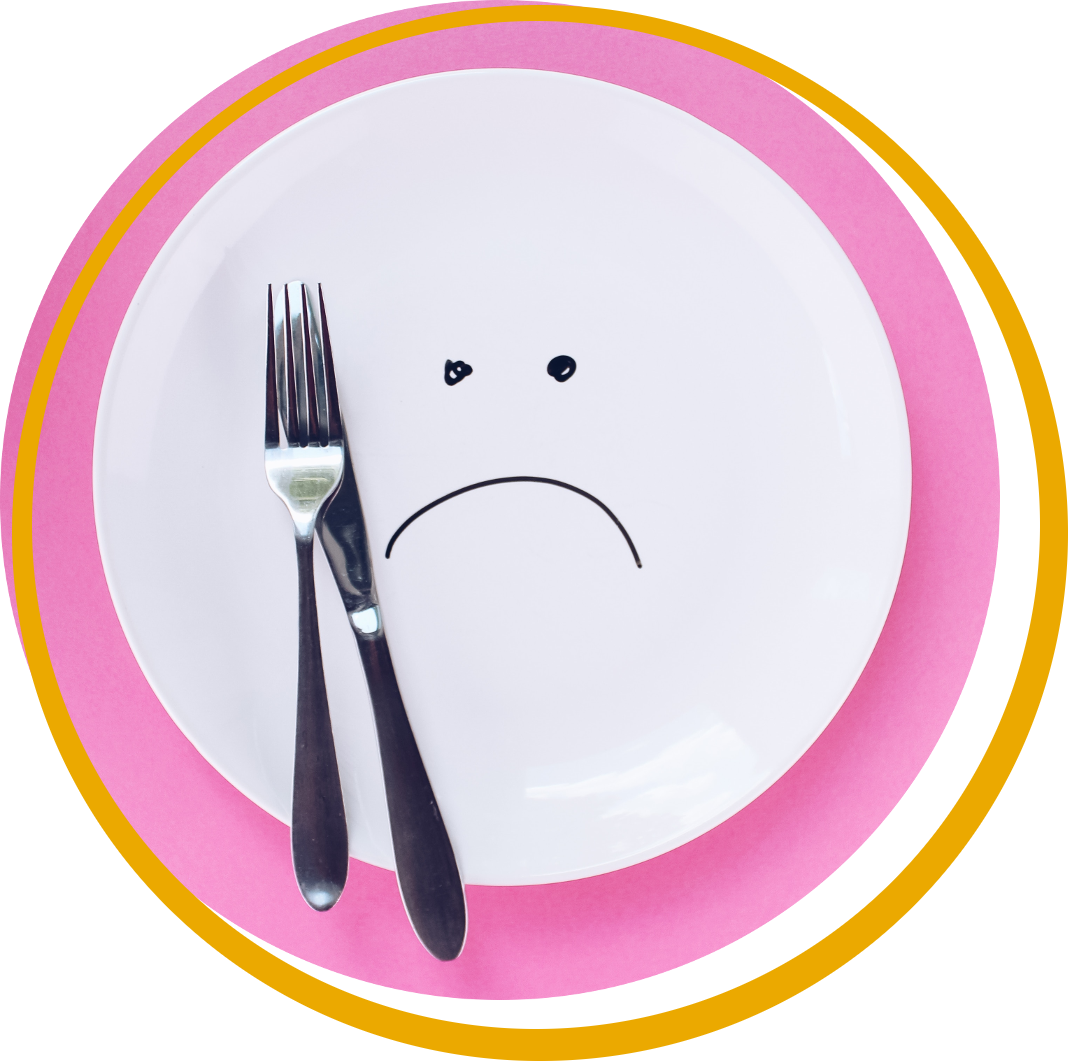 I broke out in acne, had weight fluctuations, and was constantly in a state of inflammation. As for my mental state, I literally couldn't have ice-cream in the house. The thought of it would consume me, until I gave in and tucked-in to it.
I would find every excuse to have sugar- to celebrate, to pick-me up if I was tired, to feel cozy watching a favorite film, if I felt nervous, upset… you get the picture.
I was in a constant cycle of sugar cravings and binges, cutting it out for a couple of days, and then binging again.
This of course made me feel even worse, and my confidence was crushed.
I hit the internet and went on an epic Google self-diagnosis search, and discovered that my sugar obsession was literally making me sick.
I was shocked at how poisonous sugar actually was for the body; it was mind-blowing that science quite clearly show that sugar feeds cancer. I was simply just ignorant to the bitter truth about it, and sadly most of us are.


I set about working on my diet, carefully weeding out the hidden sugars, and committing to a super-healthy eating plan.

But here's the thing. I would find myself keeping to my plan for several days, sometimes even as long as two weeks, but then I would hit a bump and the craving would feel overwhelming --
You guessed it, I would end up having a sugar binge. I wondered what I was doing wrong.

How did other people live so harmoniously with sugar?
So, as a last ditch effort I started experimenting with different methods and techniques that would help with my interrelationship between my mind, my established habits and current attitudes, and sugar.
I realized that my mind and body had a lot to say!
I needed to shift my mindset from deeply engrained negative patterns, and deal with the root cause, which would release addictive routines and create new behaviors that will last a lifetime.

I searched and searched for an all-encompassing program that would clearly guide me, step-by-step, with these three elements (think: how to change every day destructive patterns + behaviors; how to tweak my diet; the mind-body connection)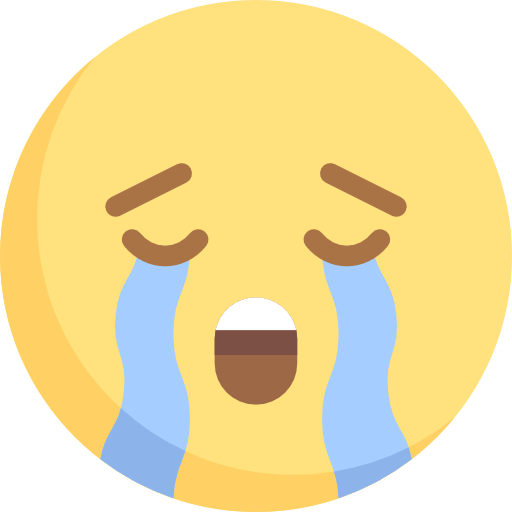 I felt crushed. I felt overwhelmed. I felt frustrated.
In that moment I had to remind myself that I had committed to myself, to the next chapter of my life without living with these sugar cravings, and the ailments that I suffered because of it.
I knew that I had to keep my eye on my goal, and just out of nowhere, I randomly remembered a quote from David Campbell, founder of Saks Fifth Avenue,

I knuckled down, and went on a quest to change my life. It all started with tons of research. I started ploughing through masses of information containing different ideas, methods, and lifestyle practices and begun testing them on myself (and to be honest, on my poor family too!).

Bingo! I stuck with it and was able to distill what actually, really, really worked into one effective and proven plan.



easy to follow.
---

easy to implement.
---

easy to make a part of your daily routine so that you can avoid the overwhelm.
---

"I just had my first baby, and I was like I have to quit my unhealthy relationship with sugar because my daughter will copy me. I wasn't ready to do it, but I guessed 'when is anyone ready' to deal with this stuff? I did it anyway and I'm so freaking happy and thankful that I did. Isabelle's 9 step plan made it easy and straightforward to follow. Her 'one-day-a-week method' of no sugar really made it doable, and I think that specifically, for me anyway, allowed me to be able to make it a permanent life change."



Not sure if Cut The Sugar™ is right for you? Well, I'm giving you an entire MONTH to try my program and strategies.
If you reach out within 30 days after your enrollment to let me know that you're not seeing any results, and you show me you've done the work, I'll happily give you a full refund.
I'm offering this money-back guarantee because I believe so strongly in the contents of Cut The Sugar™ and I want you to see how game-changing this course can be, risk free.



Frequently Asked Questions
+ DO YOU OFFER ANY REFUNDS OR GUARANTEES?
Absolutely! If you spend 30 days going through the course and taking action, but still don't see results, and you show us you've done the work, we'll happily give you a refund. No risks here!
+ HOW LONG DO I HAVE ACCESS TO THIS COURSE?
Quite simply forever! You'll have lifetime access to Cut The Sugar™ and community as well as updates to it. As a health and wellness geek I'm always on top of the most up-to-date information and fresh strategies, which I test and audit to see if they're going to give myself and my clients an edge… if they're a go, I incorporate them into the course and send you an email alert, and did I tell you I do this for free?! Heck yeah… I've got you covered. Remember too, you'll have access to the complete program from wherever you are (from your office to your kitchen table to your local super-market!) and at any time day or night as long as you have internet connection or have your printables to hand.
+ WHAT FORMAT IS THE COURSE CONTENT DELIVERED IN?
Each of my lesson plans follow my thorough teaching format: ✔ A Written Blueprint, which guides you through the entire process (along with any extra handouts that will be helpful). ✔ An Implementation Checklist that breaks down everything you need to execute, and in what order. As well as course videos, worksheets and swipe copy.
+ ONCE I FINISH THE PROGRAM WHAT HAPPENS NEXT?
Cut The Sugar™ is a program to NOT ONLY help you cut your sugar addiction, NOT ONLY to maintain a balanced healthy relationship with sugar but ALSO to achieve, maintain and sustain vibrant health and spiritual well-being. It is designed to improve your overall health, get rid of brain fog and increase your energy, re-program your way of thinking and build new, rock solid habits. So it will be there to guide you for as long as you need it, always staying fresh with new content being added as well. Also, as a lifetime member you will get exclusive access to my online and off-line special events, challenges and retreats, designed to take you to the next level in your transformation.
+ WILL I ABLE TO GET EXTRA SUPPORT & GUIDANCE IF I NEED IT?
Absolutely. As a part of the Cut The Sugar™ program you get lifetime membership and access to my private group dedicated to your support, accountability and any challenges that you may encounter. It is a safe place for you to gain strength through motivational stories, tips and healthy trends that you can then simply add to the course. You'll be able to ask me anything and I'll be there to help. You'll also have access to fresh meal prep ideas and recipes, exercise strategies and tips, as well as my exclusive survival guides (backed up with YouTube Live chats) to take you through those holiday times and temptations, so you don't miss-out but don't also don't fall off the wagon.

© 2019 Isabelle McKenzie 'The Cut The Sugar Program' | All Rights Reserved